Helen Greenstein for Moo.com
Last year we interviewed Helen Greenstein about her felt clad masterpieces. She detailed a rich legacy passed down from her Greek grandmother and how she managed to make this family passion into a tactile form of modern art with a realistic sense of life that comes along with the genre of folk art.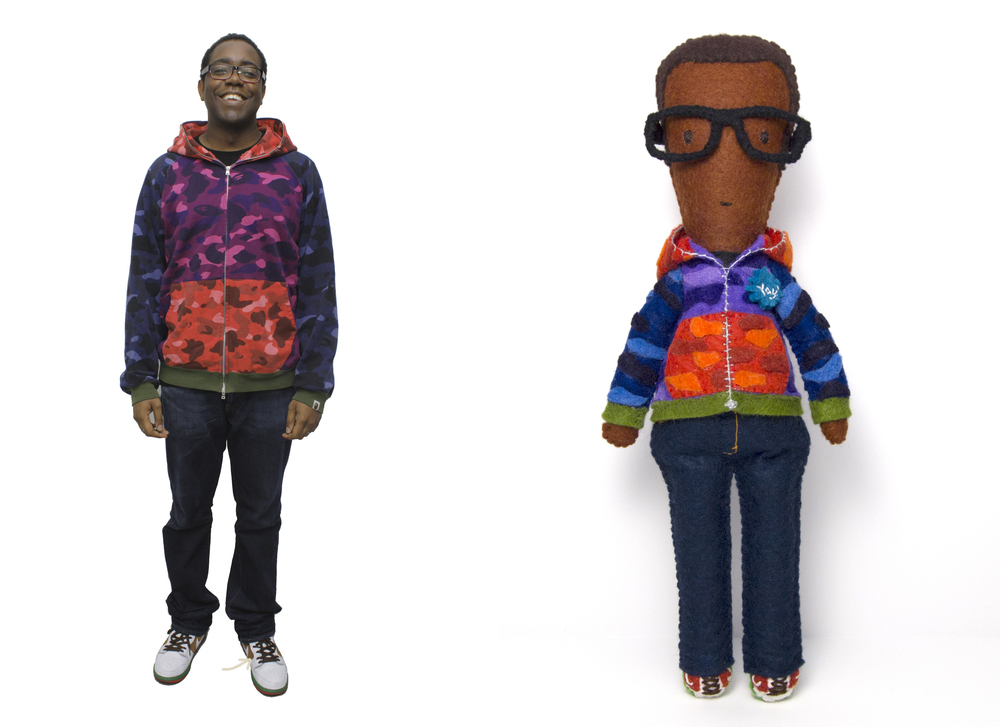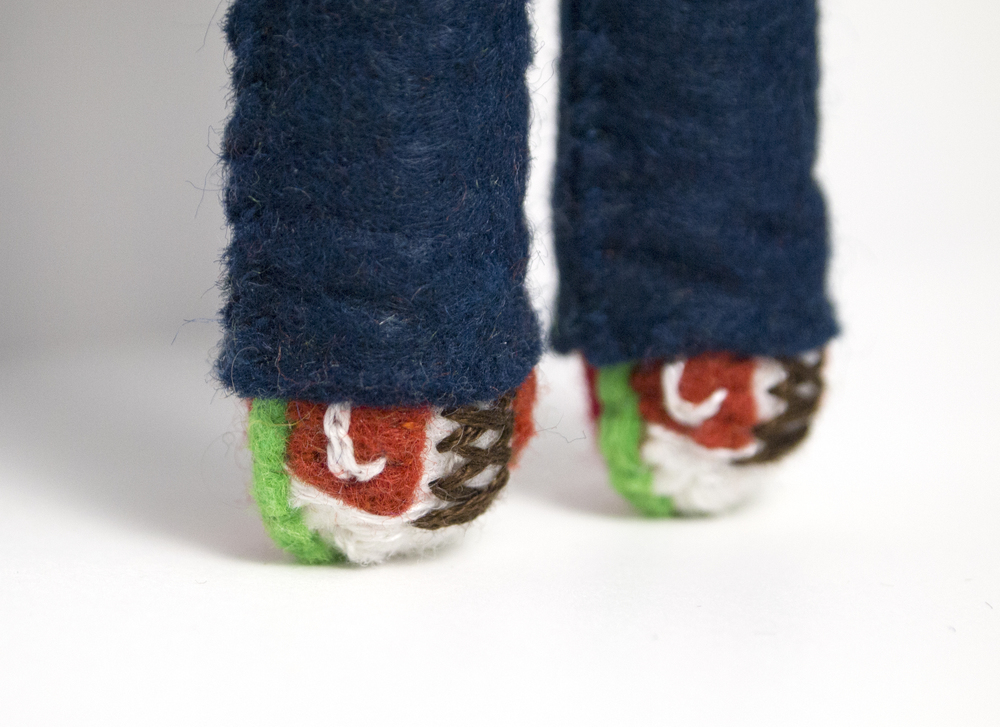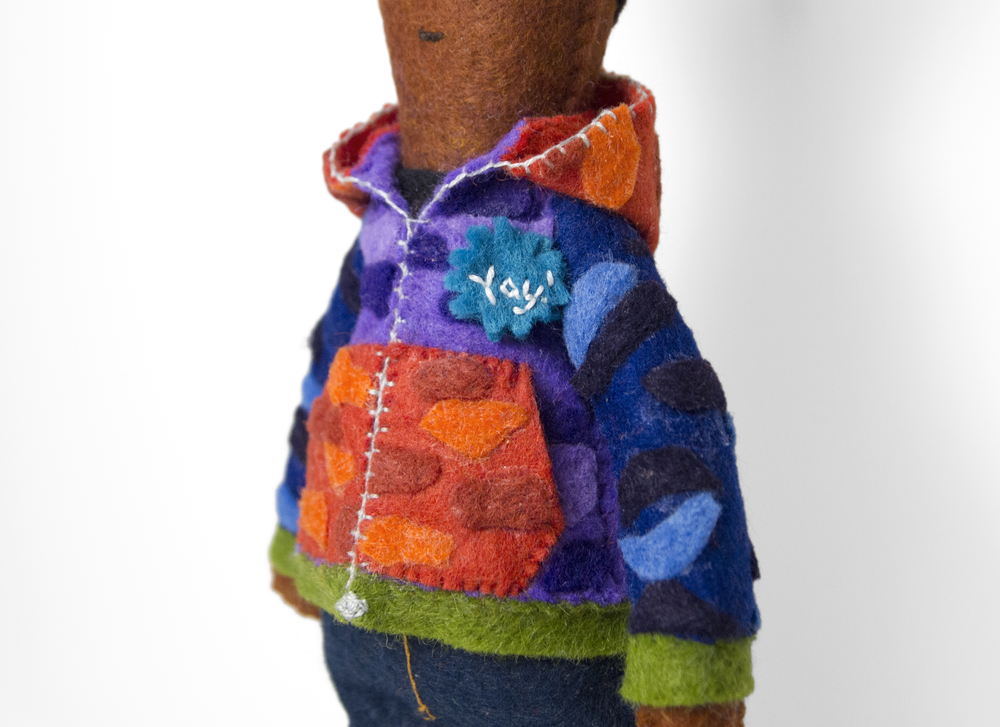 Most recently, the business printing and design company, Moo.com, commissioned Greenstein to craft 120 distinctive felt dolls. Here's the kicker, each doll is modeled after the appearance and personality of each one of Moo.com's employees. The results are amazing.
Dolls featuring handmade clothing patterns such as plaid, and stripes show a skill set that deserves praise. The intricate prop work is what takes this project to new heights. Greenstein presents minute details like a felt Gibson Les Paul, a camera, and a Batman logo with stunning accuracy and detail.
Greenstein's sophisticated method of making felt and transforming it into a person's likeness is profound, to say the least. For more felty goodness check out Helen's website here.