Murmur, Don't Call It a Gallery
Murmur sits at 100 South Broad Street in the heart of south downtown. Only a couple of blocks from the Five Points Marta station, it is a part of the renaissance of South Broad Street. It rests across the way from vibrantly painted buildings that hold Mammal Gallery and down the block from the Downtown Players Club. Murmur is the brainchild of a radical collective that have been giving a platform to voices seldom heard in our community by allowing an open and inviting space for artists, activists, and community organizers to fulfill their vision.
Murmur is going into its second year of operation as a brick and mortar community and DIY space for events, shows, collaborations and any other project that can be conjured up. It is a non-profit run by a volunteer board of directors. David Steadman, Nina Dolgin, Amanda Mills and Julian Cano are the heart of the unpaid staff who collaborate with local musicians, artists, and community activists which provide space for such events as Ladyfest, Atlanta Theory Club, and the upcoming Zinefest.
The idea for Murmur was born out of the zine library, that was put together by Amanda Mills and a radical book club that discussed anti-capitalist ideas, postmodern writings, and other philosophical texts. After a few years of collecting zines and hosting various events Amanda Mills with the help of her Canadian doppelganger, Tracy Soo-Ming decided to put together an Atlanta DIY zine fest in 2012. "Zines are a medium where things that aren't represented in mainstream media can be explored, " Mills told me when I sat in on a planning session for this year's fest. This, in essence, is Murmur's mission's statement. They are not a gallery but rather a space for exploring ideas that are permeating within our community. Murmur has been a vessel for people to explore sexual orientation, alternatives to capitalism, artist workshops, cultural identity and other underrepresented voices.
This year's zinefest will be held June 11th in partnership with Mammal Gallery, Downtown Players Club, and Eye Drum. There will be guest speakers, workshops, art shows and vendor space to buy and trade zines. Digital DIY is the theme this year which will act as a launching pad for event discussions. The event begins at noon and lasts until eight pm. There will then be an afterparty at the Big House on Ponce. This year there will be a plethora of events to choose from including Meg Golding, from Criminal Records, doing a talk on how to sell and distribute independent zines. Southern Fried Queer Pride is leading a discussion about their organization and the festival they will be putting on in June. David Steadman from Atlanta Theory Club will be leading a discussion on Cornelia Sollfrank's Revisiting Cyberfeminism, which a link can be found on their Facebook page. There are also workshops from the Different Game Collective on DIY gaming culture, zine making, and social justice improv. Check out Murmur.org for a full schedule outline.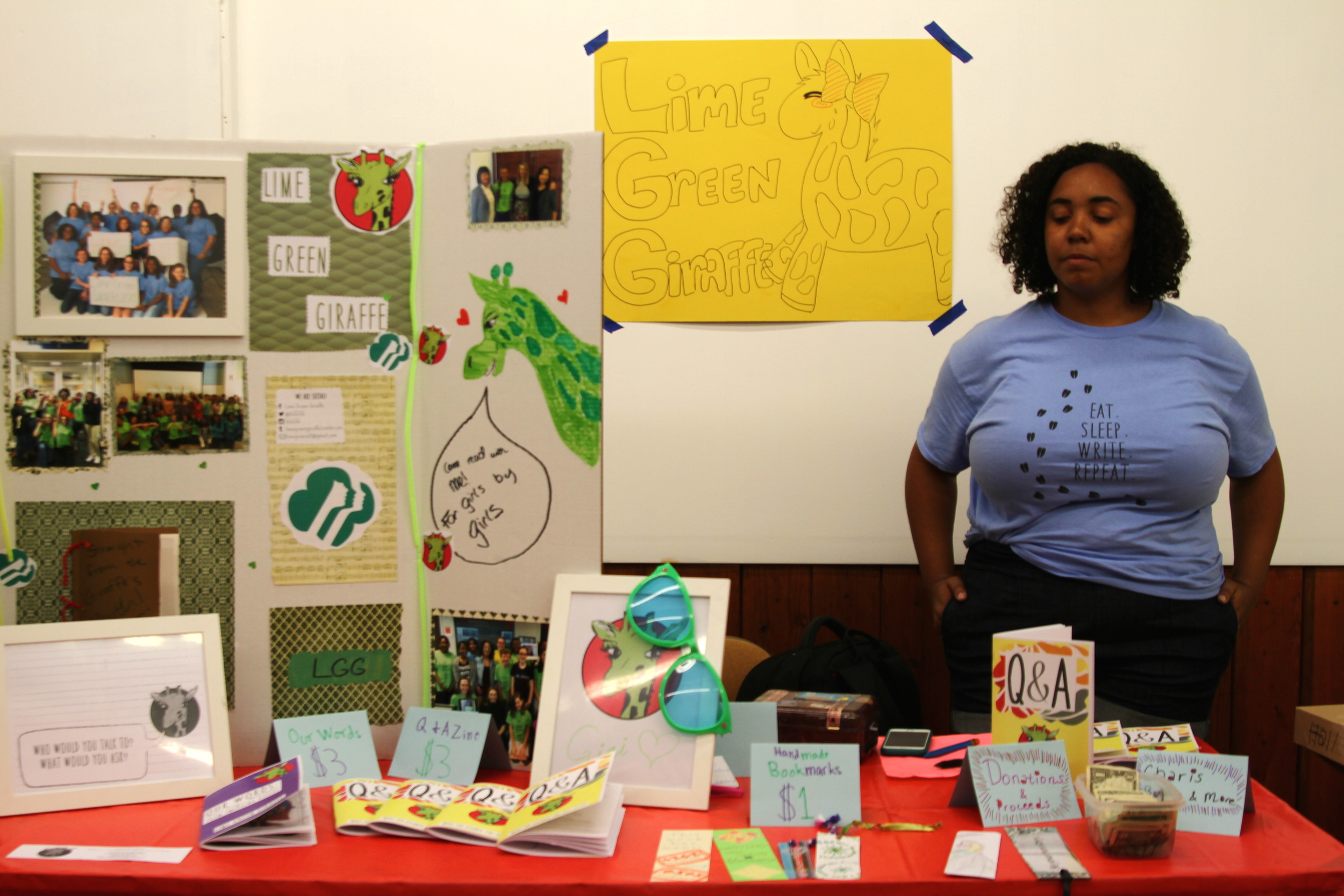 Murmur is also in the midst of its ¼ program which began in January of this year. This program is geared at supporting an artist, program or initiative for three months while they transform Murmur's blank space into a work of their own imagination through the mediums of their choice. Gracie Thornton of Dizzy Youth utilized the space from January through March putting on art workshops for kids. Josephine Figueroa of Somos Sur is in the middle of her stint as she showcases Latin American artists living in the south. Chelsea Dunn will be their next curator with her project Anti-University which will be offering free classes to the public on a myriad of subjects. Murmur will then be finishing out the year with the staff of Wussy Mag.
As a space for community involvement, Murmur has made itself easily accessible to whoever would like to become involved in events. Check out their website for upcoming shenanigans and get active in your local arts community. Murmur and the rest of south downtown are doing their best to be welcoming to people of all kinds so lend a helping hand and get involved.
- Written by Stephen Wilkins (@damngladtomeetcha)